Stocking Stuffers!
---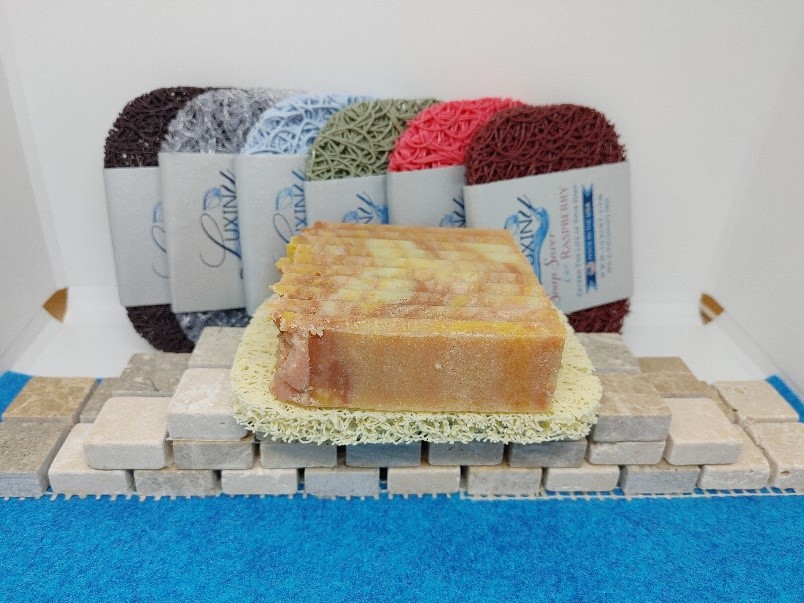 Tis the season to think about gifting!  Bath and body products always make good stocking stuffers and gifts.  Barnyard Creations has created some great stocking stuffer options, all but one at $5 each!
Orders must be placed by December 15, to be received by Christmas.  Orders received after December 15 will be shipped after Christmas.
SOAP
Handmade soap is always a thoughtful gift.  It is skin loving and environmentally friendly.  All of our cold process soap is priced at $5.
SOAP SAVERS
Soap lasts the longest if kept dry between uses.  These soap dishes allow soap to dry on all sides, and are the best soap dishes we have found.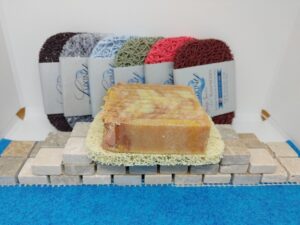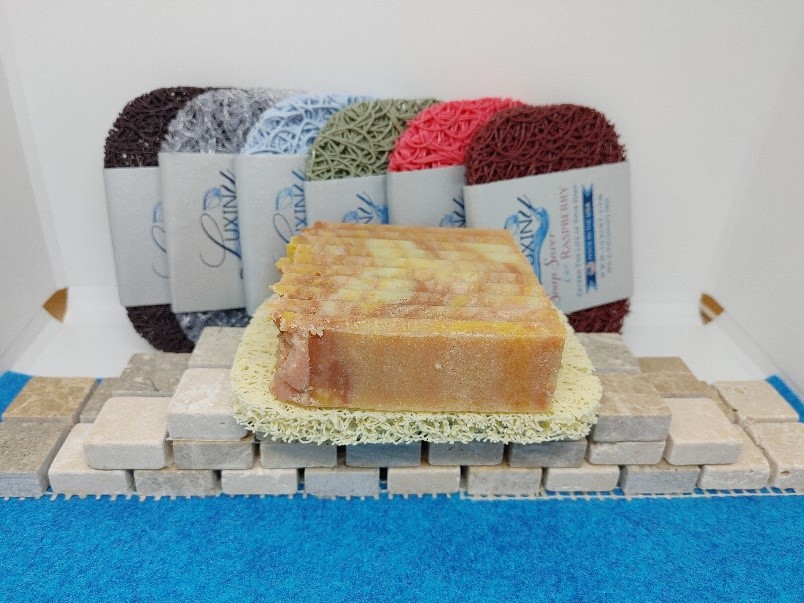 SOAP AND SOAP SAVER SPECIAL
Buy a bar of soap with a soap saver, in an organza bag, for a special price of $8!  This is a very lovely gift, and wonderful for gift exchanges, teacher gifts, etc.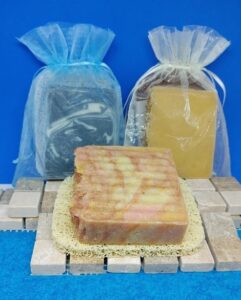 BATH SALTS
Our bath salts look lovely, and smell even lovelier!  They come with a scoop on the side, in 5 fragrances – Garden Party, Lavender Chamomile, Rose Quartz, and Spa Tonic, and Vanilla Lavender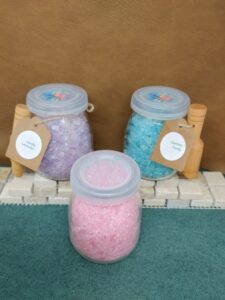 HAND CREAM
In the 1.5 ounce size, this hand cream is truly wonderful!  It goes on with a dry feel and absorbs quickly.  Works wonderfully on dry skin.  Now in 2 fragrances – Oatmeal, Milk & Honey, and Lavender Chamomile.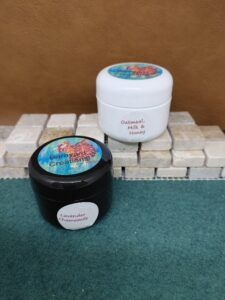 SWEETIE TARTS BATH BOMBS
5 individual bath bombs in a cute package.  They look good enough to eat!  Children love these colorful bath bombs that also color their bath water.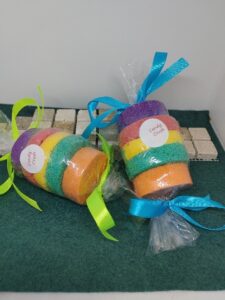 HARRY POTTER SOAP AND BATH BOMBS
This cute package of Harry Potter soaps and the Harry Potter bath bomb are each priced at $3.  Order one of each for a total cost of $5.  We will select the colors.  If you have strong preferences, please type a message on your order, to help us.