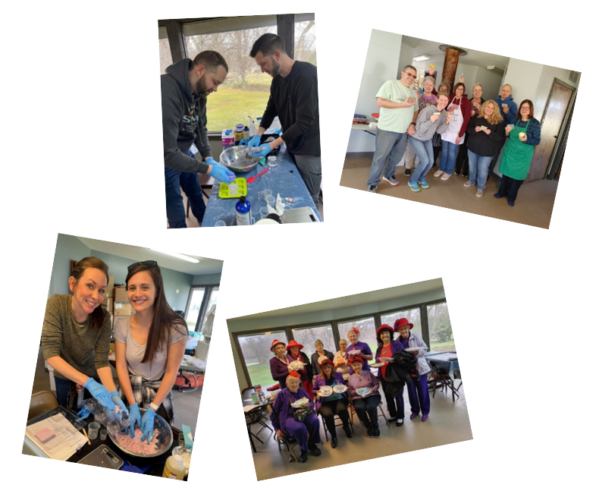 I don't know about you, but I have enough pictures on my wall from my wine and paint adventures. I have several painted home deco items from other parties as well. While they all look beautiful, there is a limit to how many I need.
If you love fun group activities, but you also have enough painted pictures on your wall, I have another alternative for fun with your group.
Barnyard Creations is offering Sip and Suds (soap suds, that is!) parties.
The great thing about our parties is that you have a variety of options for the body products you create, and you can use them all in your shower or bath, or gift them to others. You don't need extra wall space, and you can come again and again and make a different project every time.
Sip and Suds is a great fun event for a family outing, reunion, shower or birthday, girls or couples' night out. Have fun working together to create beautiful and functional products. It is also a wonderful team building activity for employees or work groups.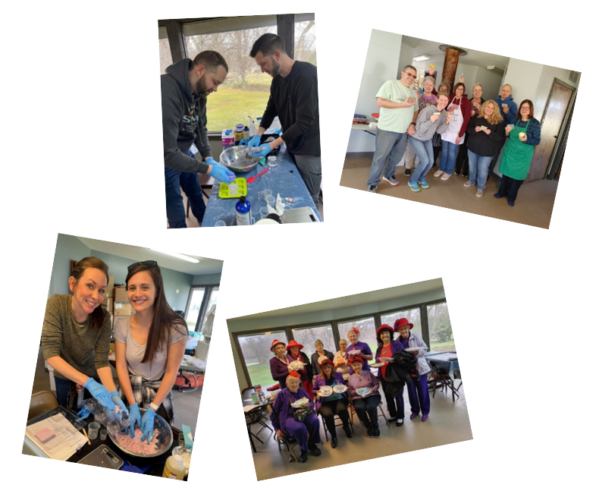 We provide all of the supplies, instruction and clean-up, including paper plates and napkins. You provide your snacks and drinks. You will need to plan 2-3 hours, depending on group size and activity.
Some of the options for your creative energies are: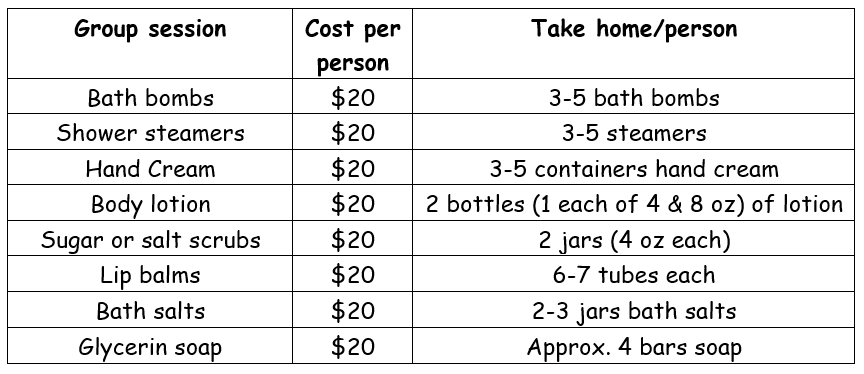 I guarantee you will have FUN!
I would love to help you coordinate the perfect fun group activity.
Please contact me for more info or CLICK HERE TO BOOK A PARTY!
Cathy
740-603-2325
cathyjkonkler@gmail.com