Happy Mother's Day!
---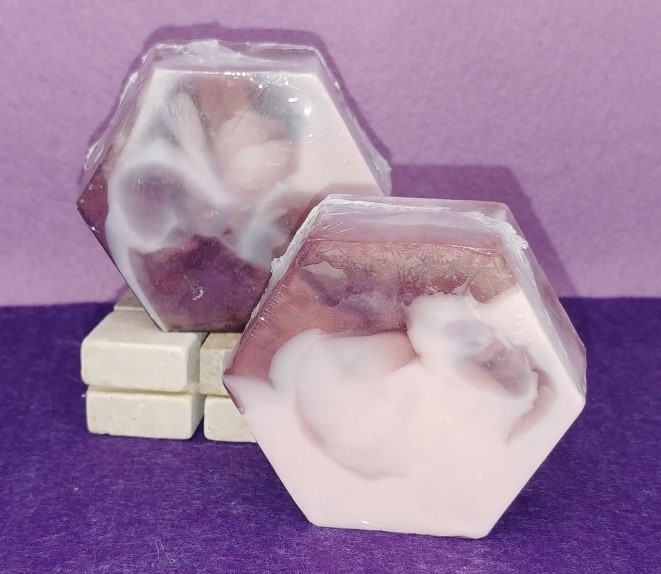 Mothers don't often take the time to care for themselves, so pampering items and the time to use them are a wonderful gift for mom.  Purchase your items, and we will beautifully package them for mom!  Our special gift boxes includes a bar of soap, a bottle of bath salts, a small hand cream or body balm, and a lip balm.  You can choose scents of each item.
We also have some new glycerin soap offerings this spring.
Berry Swirl Soap – This beautiful new soap has a luscious berry scent and each bar has a unique swirl. It creates a nice lather and is very moisturizing.
Marbled Lemon Soap – The subtle citrus scent of this new soap is refreshing in the shower.  The soap's color is from Yellow Brazilian clay and charcoal.  Both the clay and charcoal absorb oils without drying your skin.  The beautiful unique swirl looks different in each bar.  Activated Charcoal and Brazilizn Clay are known for their purifying and cleansing properties.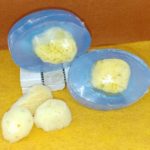 Sea Sponge Glycerin Soap – This new soap eliminates the need for a scrunchy or washcloth!  The lovely blue color and fresh scent are wonderful in the shower.  The sponge is embedded in the soap, so it creates a creamy lather.  Simply wet the soap and sponge, then gently rub the sponge over wet skin until a lather forms.
Rose Clay & Poppy Seed Soap – This soap has a shea butter base.  The beautiful pink color comes from rose clay.   Rose Clay is known for purifying and cleansing properties.  It has an "average" amount of absorption, making it suitable for a wide variety of skin types.  It also has gentle oil absorption properties.  The Shea Butter in the soap base gives off a creamy lather, promoting moisture and softening.  Poppy seeds provide mild exfoliation.
Lavender Chamomile Sponge Soap – The clean and calming scent of this soap comes from a lavender and chamomile blend.  This soap is made with beef tallow instead of palm oil, and creates a hard and long lasting bar of soap.  The lavender and yellow swirled soap is embedded with a sea sponge, to create a creamy lather.  The soap, creates a lather without use of a scrunchy or washcloth.  Simply wet the soap and sponge, then gently rub the sponge over wet skin until a lather forms.
If mom loves gardening, this specialty soap may be perfect for her
Gardener's Soap – mildly scrubby with layers of herbs, rose clay to absorb oils and grime, and moisturizing properties to keep frequently washed hands soft
And, if she loves extra pampering and exfoliation, the salt bar is decadent
Salt Spa Bar – all natural soap bar loaded with Dead Sea and pink Himalayan salt.  A very hard bar that is low sudsing due to the high salt content but that is moderately scrubby and leaves skin soft and smooth
Also, consider some other items to pamper mom:
Email or call to order.  We will lovingly package the perfect gift for your special mom!
Click HERE to shop all items on this Mother's Day Gift Guide!