All About Shampoo Bars
---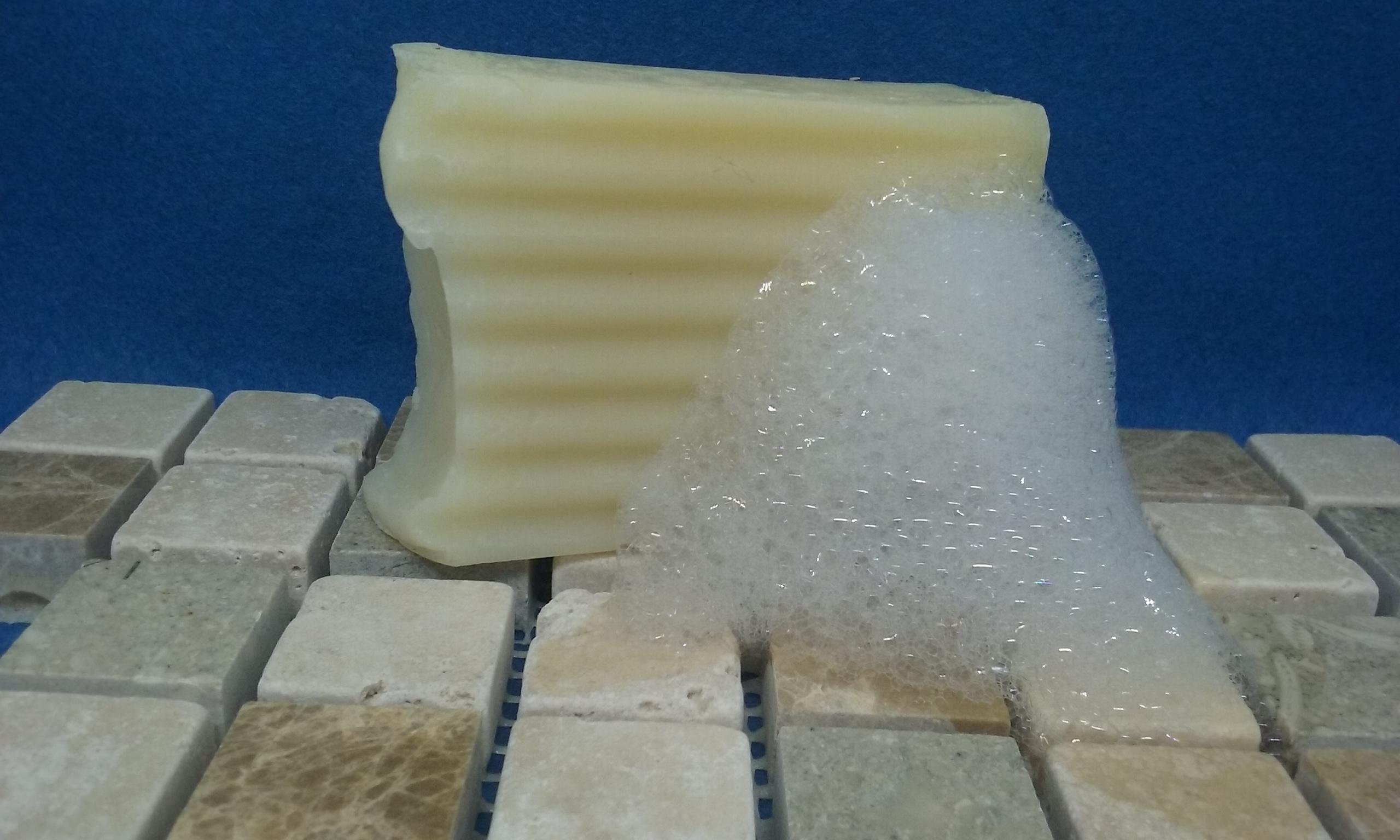 I get many questions at craft shows, about shampoo bars, mostly from people who have never used a soap bar as a shampoo.  Since we are conditioned to use liquid shampoo and conditioner on our hair, most people are not familiar with shampoo bars, and how they are used.  And, when trying a shampoo bar, many people use them incorrectly, resulting in dissatisfaction with the product.  This blog post will address many common questions about shampoo bars, and how to use them correctly.
What's The Difference Between A Soap Bar And A Shampoo Bar?
While the process for making a shampoo bar is the same as making soap and the ingredients seem similar, a well-formulated shampoo bar is not your typical soap bar.  Shampoo bars contain carefully selected ingredients that promote a moisturized scalp and well-conditioned, shiny hair.  Most shampoo bars contain extra oils and butters to nourish your hair. You should lather up really well, or you may have areas that remain coated with the soap oils, which will make it look "gummy."  Natural shampoo bars are developed to naturally clean and condition your scalp and leave hair soft, shiny, clean, and most of all healthy.
To use a shampoo bar, thoroughly wet hair. Rub shampoo bar directly on hair, from scalp to ends, covering each section of hair.  You can also rub the bar between hands to create a nice, foamy lather. Work shampoo into your hair, gently massaging the scalp and working through to ends.  I would recommend initially that you shampoo twice; the first wash is mixing with the dirt and excess oil in your hair and the second wash is cleaning your hair. So lather up, once, then twice at first. Be sure to rinse, rinse, rinse!!! Rinse at least 1 minute, to make sure to get all the soap out of your hair.
You can wash your hair with a natural shampoo bar everyday if you desire! It cleans thoroughly without drying or coating your hair or scalp. Dry and style your hair as normal.
Do I Still Need To Use Conditioner With A Shampoo Bar?
Some folks do, and some don't!
Some commercial shampoos contain petroleum products which are actually drying to your hair and scalp, so conditioners are usually needed.
Natural shampoo bars will not strip the oils from your hair, so you will not need the typical moisturizing conditioners that people use to replace the natural oils stripped by detergent shampoos.  The shampoo bar we formulated at Barnyard Creations actually is shampoo and conditioner in one!  You should not need an additional conditioner when using our shampoo bar.
If you desire, Apple Cider Vinegar (ACV) rinses are an excellent addition to any natural hair care routine and can help bring back body and shine to dull, lackluster hair.  Some people find they like a conditioner each time they wash; others use a conditioner every few times.  If you rinse your hair well after using a shampoo bar, and depending on the quality of the shampoo bar, you may find you do not need a regular conditioner.
Can I Use A Shampoo Bar With Color Treated Hair?
Most people find that shampoo bars are easier on color treated hair than commercial shampoos.  Many find their color lasts longer with a natural shampoo bar.  But since everyone's hair and coloring products are different, you may want to try a strand test to judge for yourself. To do a strand test, shampoo a strand of hair in a non-conspicuous area and rinse. Notice if there are any changes.
Can I Use A Shampoo Bar With Permed Hair?
Because they are simply soap, shampoo bars will not strip natural protective oils from your hair. Some feel that their perms stay "fresher" longer when  using shampoo bars. Again, since everyone's hair and perming products are different, it is suggested to do a strand test to judge for yourself.
Is There An Adjustment Period When I Begin Using A Shampoo Bar?
Many people have little problem with their hair adjusting to a new routine, but some do.  The transition period can range from a few days to a few weeks. It really depends on how damaged your hair is, how much residue and build-up is present and how well you rinse your hair after shampooing.
When you first begin, your hair or scalp may become oily, dry, or even switch between the two extremes. You may have increased tangles or frizz and the hair shafts may feel weird or waxy.  This is your hair, which has been addicted to chemical-laden shampoo, going through withdrawal, and learning to live a chemical-free life. It's not easy!  It will go away! It may take some patience, but if you can persevere, your reward will be healthy, soft and silky hair.
Great Things About Shampoo Bars
Gentle: Gentle shampoo bars do not strip hair of natural oils. Your hair and scalp will get a break from harmful synthetic ingredients that rob the scalp of natural moisture.
Environmentally Friendly: Biodegradable. No plastic bottles. No toxic chemicals.
Cost Effective: Natural shampoo bars last a long time and for many, there is no need to buy separate conditioner.
Traveling: They won't leak and can be packed in carry-on luggage while complying with TSA regulations.
Shop Barnyard Creation's Shampoo Bars HERE!